Luxury Car Rentals at Staten Island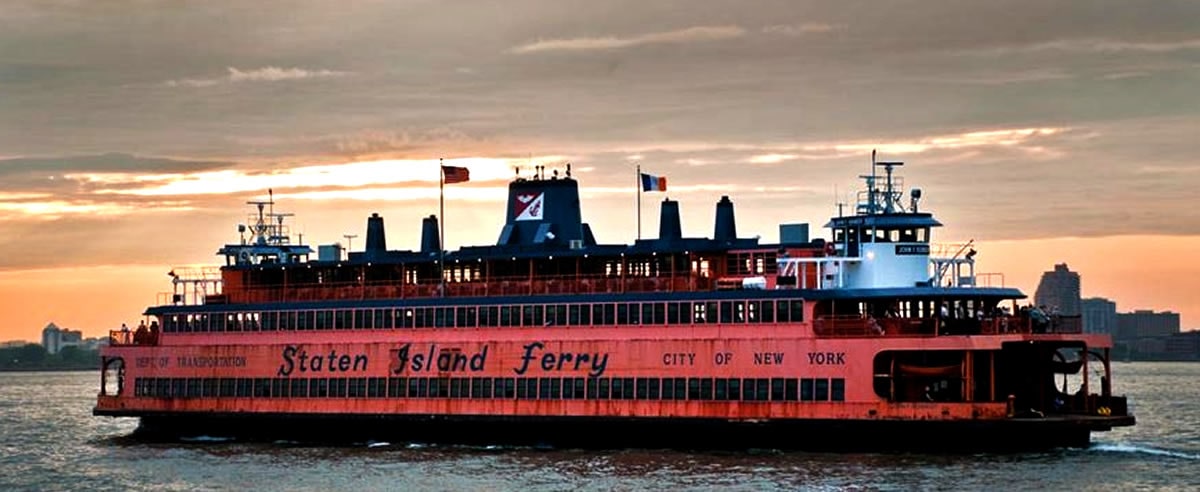 ABOUT STATEN ISLAND NEW YORK
Staten Island may be the smallest of New York City's five boroughs, but it packs a punch when it comes to scenic beauty and rich history. With its suburban vibe and abundant green spaces, Staten Island is a nature lover's paradise. From the Staten Island Zoo, to the Staten Island Museum, to the breathtaking Botanical Garden, this borough is full of cultural attractions that will delight visitors of all ages. And let's not forget about Fort Wadsworth, a historic gem dating back to the American Revolution that boasts breathtaking views of the New York Harbor. But the fun doesn't stop there – Staten Island's beaches, like South Beach and Midland Beach, are perfect for a relaxing day of sunbathing, swimming, and fishing. In short, Staten Island is a hidden gem in the heart of the Big Apple that is not to be missed
POPULAR EXOTIC CAR RENTALS IN STATEN ISLAND
Step into the driver's seat of one of the hottest SUV's and sedans on the market, like the Bentley Bentayga and the Mercedes S-Class. If you're looking for the ultimate luxury SUV, you might want to consider the Rolls Royce Cullinan as well. This bespoke motorcar has all of the signature Rolls Royce amenties and luxurious ride you would expect from the best luxury SUV in the world. There are also many other popular luxury SUV's available including the Mercedes G63, G wagon, Lamborghini URUS,  Bentley Bentayga, and the classic Cadillac Escalade.
Do you prefer a high-octane adventure in Staten Island? Our team can put you behind the wheel of the coolest exotic sports cars in the World from brands like Ferrari, Lamborghini, BMW, and more. Some of the most popular exotics to rent in Staten Island are the Lamborghini Huracan EVO Spider and the BMW i8 Roadster.

Let us help you find the ultimate set of wheels to make your stay in Staten Island an unforgettable one. Whether you crave the thrill of an exotic convertible or the comfort of a plush luxury SUV, we've got you covered.
LUXURY CHAUFFEUR SERVICES IN STATEN ISLAND
Get ready for a truly extraordinary travel experience in Staten Island with the ultimate luxury chauffeur service! Elevate your journey to new heights of sophistication, comfort, and professional elegance that will leave a lasting impression. Our fleet of pristine vehicles, including luxury sedans and sprinters, are equipped with the latest technology and amenities to ensure a seamless and unforgettable ride.

Make a statement when you hire the world's most prestigious luxury brands with a driver, including Rolls Royce, Bentley, and Mercedes. Choose from the legendary Rolls Royce Cullinan, the powerful Bentley Bentayga, or the timeless Mercedes G63 – each offering a level of comfort and luxury that is unrivaled. Or go for the sophisticated sedan like the Mercedes S-Class, the refined Range Rover HSE, or the grand Cadillac Escalade – all guaranteed to exceed your expectations.

Live the life of luxury and indulge in the ultimate VIP travel experience in Staten Island. Get ready to sit back, relax, and arrive in style with our premier chauffeur services. Experience a journey like no other in a Rolls Royce this weekend, one that will leave a lasting impression and have you coming back every year.


THINGS TO DO IN STATEN ISLAND
Snug Harbor Cultural Center & Botanical Gardens is a nature lover's paradise and features a diverse collection of plants and flowers, as well as stunning landscapes, water features, and walking paths. Whether you're looking to relax or take in the beauty of nature, the Staten Island Botanical Garden is a must-visit.

The Staten Island Zoo is spread over 25 acres and makes a great place to check out with your family that offers a fun and educational experience for all ages. With over 400 animals, including mammals, reptiles, primates, and exotic birds, the zoo is a great place to learn about the world's diverse wildlife and ecosystems. Visitors can also experience interactive exhibits and animal encounters, including feeding the lorikeets and meeting the zoo's reptiles.

Fort Wadsworth is a historic fort in Staten Island, which dates back to the American Revolution, offers breathtaking views of the New York Harbor and is a must-visit for history buffs. It has served as an active military installation for over 200 years. At the fort you'll find sweeping views of the New York Harbor, as well as several historic buildings and exhibits. Visitors can explore the fort's tunnels, ramparts, and fortifications, and learn about its role in the American Revolution, the Civil War, and World War II. The fort is open to the public and offers guided tours that provide a fascinating glimpse into its rich history and significance.

St. George Theatre is a historic landmark in Staten Island that was built in 1929 and showcases the borough's rich cultural heritage. This stunning theater was originally designed as a movie palace and vaudeville stage. Today, the theater has been restored to its former glory and hosts a variety of cultural events, including concerts, plays, dance performances, and comedy shows. The theater's magnificent interior features ornate details, including a hand-painted ceiling, marble staircases, and a grand mezzanine. With its rich history, beautiful architecture, and diverse programming, St. George Theatre is a must-visit destination for anyone interested in the cultural arts and history of Staten Island.

There are also a variety of Museums in Staten Island including the Staten Island Museum, Staten Island Children's Museum, National Lighthouse, and the Historic Richmond Town Museum. Staten Island is also home to some of the most beautiful beaches in the area, including South Beach and Midland Beach. These beaches offer opportunities for swimming, fishing, sunbathing, and other fun activities that are perfect for a day trip or weekend getaway.