New York City Luxury Car Rentals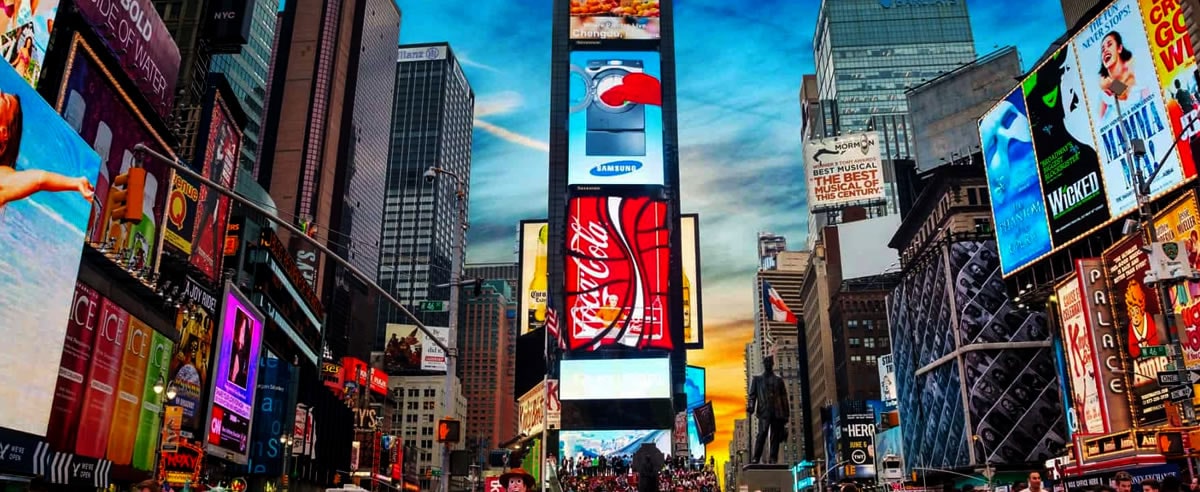 New York City, often referred to as the "City that Never Sleeps", is one of the most vibrant and iconic cities in the world. Located in the Northeastern region of the United States, New York is the largest city in the country and serves as a major hub for finance, media, culture, and entertainment. With its bustling streets, towering skyscrapers, and world-renowned landmarks such as the Statue of Liberty and Central Park, New York City offers a unique and diverse experience to visitors from around the world. From its rich history and cultural heritage, to its diverse food scene and non-stop nightlife, New York is a city that truly has something for everyone.
POPULAR EXOTIC CAR RENTALS IN NEW YORK CITY
New York is one of the most popular places to visit in the United States, and what better way to enjoy the city that never sleeps than in a luxury convertible or SUV? Choose from the most luxurious brands like Rolls Royce, Mercedes, Cadillac, and Bentley. There is a luxury car for every occasion and we can help you choose the best option for your needs.
Exotic car rentals in New York City are also popular. For those seeking the thrill of a high-performance sports car, you can choose from brands like Lamborghini, Ferrari, and BMW, with a range of stunning convertibles and coupes. Some of the most popular exotics to rent in New York City include the Huracan EVO Spyder and the Corvette Stingray.
If you need extra space for your entourage, a luxury SUV might be more up your alley. The Rolls Royce Cullinan, Mercedes G63, and the Bentley Bentayga are some of the more popular choices. They provide spacious interiors with lot of room for all of your luggage and precious belongings.The Cullinan is one of the most popular luxury SUV rentals available in New York City with incredible style and the iconic Rolls Royce design.
No matter which model you choose to rent, whether it's a luxury SUV or an exotic sports car you're guaranteed an unforgettable experience in New York City in the drivers seat of one of these premium rental cars.
LUXURY CHAUFFEUR SERVICES IN NEW YORK CITY
Luxury chauffeur in New York City offer a travel experience with a level of sophistication and elegance that elevates any occasion. Whether you're traveling for business or pleasure, luxury chauffeurs provide a stress-free and convenient way to get around New York City. With a private chauffeur at your disposal, you can sit back and relax in the comfort of a luxurious vehicle like a Rolls Royce Cullinan or Mercedes S-Class while your driver handles navigating around New York.
Whether it's a trip from John F Kennedy Airport, a tour of Manhattan, or a special event like a Wedding or Birthday, a luxury chauffeur service ensures you arrive in style. The private driver provide a seamless, personalized experience that is tailored to your needs, ensuring you reach your destination on time and in comfort. So whether you're looking to make an impression with a new client or attending a wedding, a luxury chauffeur service is the perfect way to elevate your travel experience to the next level.
THINGS TO DO IN NEW YORK CITY
New York City offers a plethora of opportunities for visitors to indulge in diverse experiences and cultural offerings. From its rich history and cultural heritage to its incredible restaurants, Broadway shows, towering skyscrapers, and world-renowned landmarks, the city is a hub of activity and offers something for everyone. If you rented a luxury car in New York City and need some advise on where to go here are some of the top things to do in the city.
The Statue of Liberty is a popular landmarks to visit in the United States. It is located on Liberty Island in New York Harbor, the statue was gifted to the United States by France in 1886 to commemorate the centennial of American independence. The statue stands at 151 feet tall and depicts a robed female figure representing Libertas, the Roman goddess of freedom, holding a torch above her head. Visitors can take a ferry to Liberty Island and climb the staircase to the crown of the statue for a panoramic view of the harbor and city skyline.
The Empire State Building is a renowned skyscraper in New York City, known for its stunning Art Deco design and breathtaking views from its observatory deck. Standing at 1,454 feet tall, it was the tallest building in the world when it was completed in 1931 and remains a popular place to check out. Visitors can take a trip to the top of the building and enjoy panoramic views of the city, including the Central Park and the Hudson River, making it a must-visit destination for anyone traveling to New York City.
New York City is also a hub of culture, with a wide variety of museums, galleries, and theaters. The Metropolitan Museum of Art is one of the largest and most famous museums in the world and is located in Central Park. The museum has over 2 million works of art, including paintings, sculptures, and artifacts from all over the world.
For a night on the town, visitors can take in a Broadway show. Visitors can experience some of the most popular shows, including classics like "The Phantom of the Opera" and "Les Misérables", as well as newer productions like "Hamilton" and "The Lion King". Whether you're a theater lover or just looking for a unique entertainment experience, Broadway is a must-visit destination in New York City.
The American Museum of Natural History is another nice place to visit in the City. It is one of the largest and most comprehensive natural history museums in the world, located in New York City. With its extensive collections of specimens and artifacts, the museum offers a glimpse into the wonders of the natural world and the history of the planet. Visitors can explore galleries showcasing everything from dinosaurs and mammals, to gems and minerals, and the wonders of the universe in the Rose Center for Earth and Space. Whether you're looking to immerse yourself in culture, adventure, or just relax and take in the sights, New York City has it all.