Hire a Cadillac Escalade with a driver in NYC today and experience a luxury chauffeur experience like no other. We strive to provide you with the best possible drivers to drive you around the Big Apple in the latest Cadillac Escalade released. The Escalade ESV is the flagship luxury SUV in the Cadillac lineup. The iconic Escalade is a great option if you want to arrive at your next venue in New York in an elegant American luxury SUV packed full of features. Call us today and experience for yourself what American luxury is all about.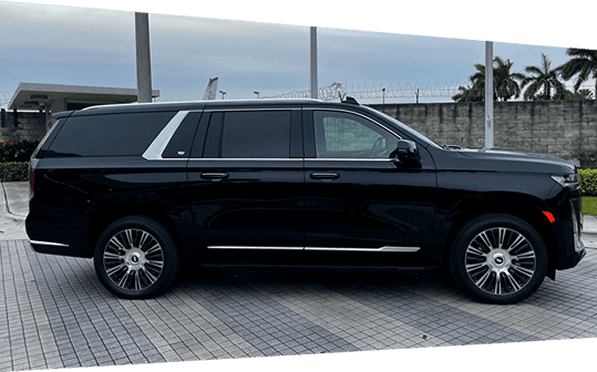 Other than the sprinter the Cadillac Escalade is one of the largest luxury SUV's you can rent with a driver. It's large size give it massive curb appeal and a bold appearance. The new Escalade is one of the sleekest ever to be produced. It has slim horizontal led headlights and a massive grill for a modern contemporary feel. The Escalade ESV showcases years of American engineering and automotive innovation. It's a classic luxury SUV to hire in New York with a driver and has a bold design that will provide you with an elegant ride to travel in. Make a statement and don't just show up to your next event, arrive in style in a luxury SUV like the Cadillac Escalade with a professional driver taking care of everything for you.
The elegant interior and bold looks make it a popular luxury SUV to rent with a driver for Prom, Weddings, Corporate Events, Business Meetings or just because. When you hire an Escalade chauffeur your getting driven in a car that is not only comfortable but also safe. The Cadillac Escalade is a great option if you just want to sit back and get driven to your destination in style. The premium sound system allows you to listen to your favorite songs while riding in a luxury chauffeur. We will work with you to help you plan every last detail of your trip. The Escalade will arrive at your home or pick up point to make sure that you arrive at the venue with plenty of time too spare. Call us today and experience the best luxury car service in NYC. The Escalade is a large SUV with a spacious luxury interior and plenty of room for you to bring all of your belongings in the back like luggage or any other items you might be traveling with.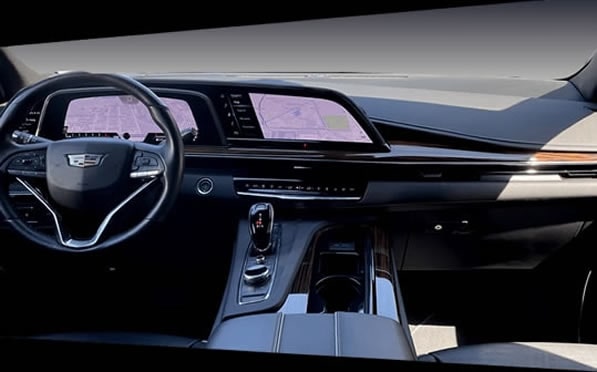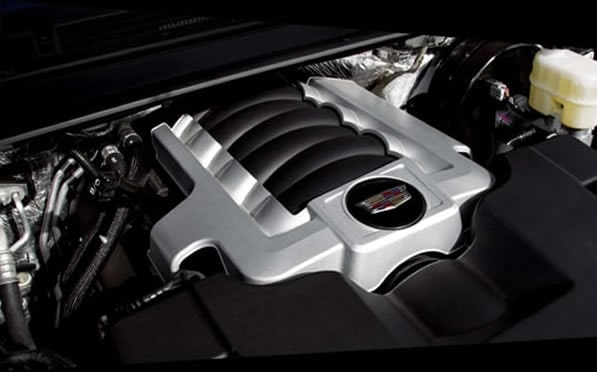 When you rent an Escalade with a driver in New York you won't have to worry about driving. However it's still nice to know that the driver has a 6.2L V-8 engine under the hood with 420 horse power at his disposal. What you really should be concerned about it ride quality and performance. How does the Escalade feel when getting chauffeured in the back seat you might ask. Well it's amazing, the magnetic ride controlled suspension provides an exceptionally smooth ride. The intuitive driver-assistance features allow the driver to get you to your destination safely and in optimum comfort. Although it might not be as smooth as a Rolls Royce Cullinan, you can barely feel the bumps on the road. The chauffeur will put your Escalade limo into a special mode that provides the smoothest ride possible before you even get in.
MORE LUXURY CHAUFFEUR OPTIONS
About NY Cadillac Escalade ESV chauffeur service
With our passion for excellence, we strive to provide you with the best luxury car hire experience in New York. We only hire the most qualified professional drivers to take you to your next destination in a shiny new Cadillac limo. We understand your time is valuable which is why we provide a truly bespoke luxury chauffeur service for our clients nationwide. A premium chauffeur service for those who expect nothing but the best service, reliability, and discretion. Over the years we have developed relationships with all our clients to understand their specific requirements and provide the best chauffeur experience possible. We really want to make sure you have the best time of your life when your traveling with us. We make the process easy and effortless and are always on time ready to take you wherever you need to go. If your looking to hire a luxury chauffeur for a holiday or busy weekend It is always best to book at least three months in advance since we have a high demand for the Cadillac Escalade rental service in NYC. Our door to door service is available in New York City, Brooklyn, Manhattan, Montauk, Sout Hampton Beach, Greenwich, New Canaan, Long Island, Rumson, and New Jersey. We also have plenty of other luxury vehicles for chauffer in New York so if the Escalade is not your cup of tea we got options.
The cost for a Cadillac Chauffeur in New York starts from $150 per hour. During special events such as prom season or wedding season prices can be slightly higher. Our goal is to provide the best chauffeur service in NY. If you have any special request such as beverages, champagne or liquor we can accommodate almost any request you have. The rate does not include any taxes, gratuity, or fuel surcharges. If you would like for us to give you an exact quote feel free to reach out and we would be happy to assist.
The lowest amount of time you can hire an Escalade chauffeur in NY is 4 hours even though some weekends may require a 5-8 hour minimum rental.