Greenwich Luxury Car Rental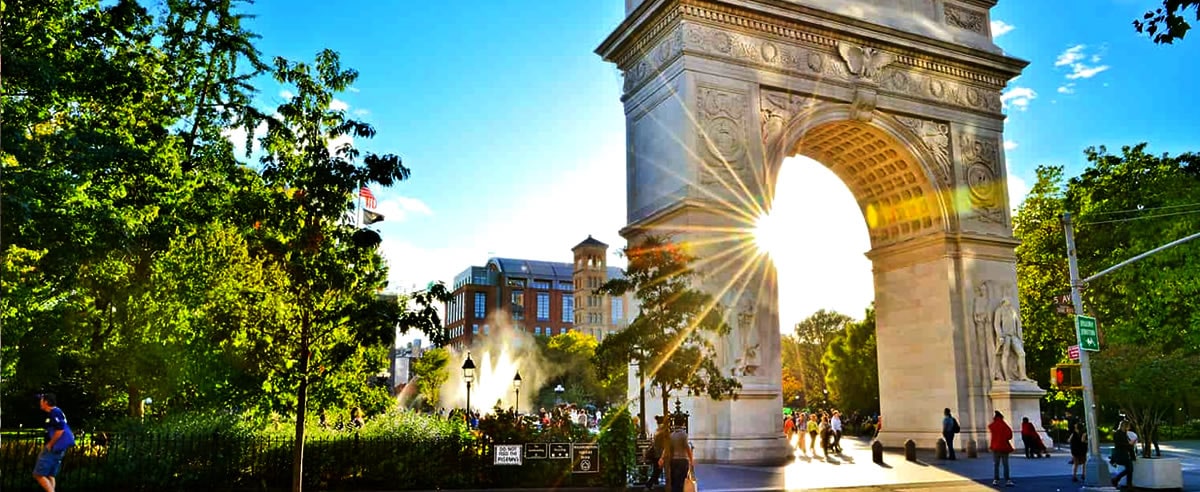 ABOUT GREENWICH VILLAGE NEW YORK
Greenwich Village, also known as "The Village", is a neighborhood in Lower Manhattan known for its bohemian history, artistic and cultural heritage, and charming, tree-lined streets. Greenwich Village has been a hub of creative and intellectual activity since the early 20th century, attracting writers, artists, and political activists.Today, the neighborhood continues to be a vibrant cultural center, with a thriving arts scene, world-class dining options, and an array of eclectic shops and businesses. In addition to its cultural significance, Greenwich Village is also known for its architecture, with charming brownstones and historic townhouses lining the streets.
POPULAR EXOTIC CAR RENTALS IN GREENWICH VILLAGE
If you're on the hunt for a premium ride during your visit to Greenwich Village, look no further. Our team is dedicated to helping you find the perfect vehicle for you to get around The Village in style. From luxury convertibles and SUVs, to exotic sports cars, to high-end sedans, the options are endless.
Luxury SUVs are the most popular to rent in Greenwich Village, with the Rolls Royce Cullinan and Bentley Bentayga among the most popular choices. These vehicles offer a perfect blend of luxury and beautiful design, making them a top choice for renters looking to experience the most luxurious SUV's in the world.
Exotic cars in Greenwhich are also popular. Choose from top exotic car brands like Ferrari, Lamborghini, McLaren, Chevrolet, and Porsche From the new Lamborghini Huracan EVO Spider to the Lamborghini Aventador S, McLaren 720s, and Porsche 911, you'll have the chance to drive some of the most sought-after cars on the market. There are also affordable options available like the BMW i8 or the Corvette Stingray convertible.
LUXURY CHAUFFEUR SERVICES IN GREENWICH VILLAGE
Embark on a journey of luxurious proportions with premium chauffeur services in Greenwich Village. Our personalized and professional transportation seamlessly blends the most comfortable interiors with an elegant design, offering you the finest in luxury travel. Pick from the best luxury SUV's, and sedans in the world, equipped with incredible state of the art suspension systems to enhance your travel experience.
Take your pick from the most luxurious brands in the world, including Rolls Royce, Bentley, Range Rover, and Mercedes. Some of the most popular chauffeur options are the Rolls Royce Cullinan, Bentley Bentayga, and Mercedes G63, known for their iconic design and luxurious cabins. In addition to these premium options, we also offer other models avaiable with a driver in including the Mercedes S-Class, Range Rover HSE, and Cadillac Escalade, all available for your next event in Greenwich.
THINGS TO DO IN GREENWICH VILLAGE
Washington Square Park is a public park located in the heart of Greenwich Village. It is one of the city's most iconic and historic parks in Greenwich, serving as a gathering place for both locals and visitors alike. The park features a central, picturesque fountain and a mix of lush green lawns and walking paths, making it a popular spot for events and activities, including concerts, festivals, and markets. The park is also surrounded by historic brownstone buildings, adding to its charming and picturesque atmosphere. Whether you're looking for a peaceful walk or a lively place to enjoy the sights and sounds of New York, Washington Square Park is a popular place to visit in Greenwich.
Greenwich Polo Club is a premier polo destination that was established in 1981, it is one of the oldest and most prestigious polo clubs in the United States. The club boasts world-class facilities, including multiple polo fields, stables, and a clubhouse with stunning views of the surrounding countryside. The club hosts numerous high-goal tournaments and exhibitions throughout the summer, attracting top players and spectators from around the world. In addition to polo, Greenwich Polo Club also offers a range of social and entertainment events, making it a vibrant hub for the local community.