Luxury Car Rentals in Albany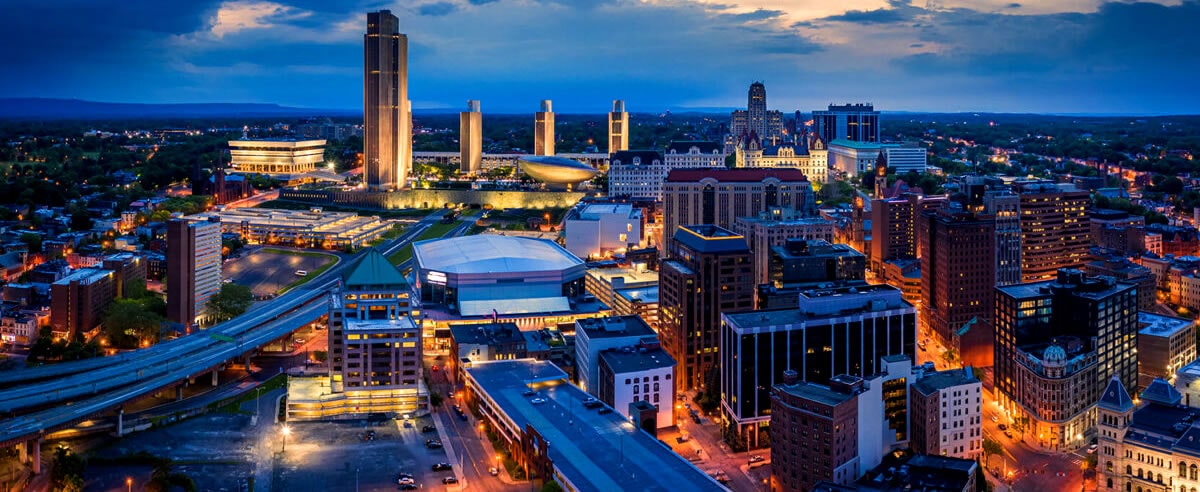 Albany, New York is a historic city rich with cultural heritage. As the capital of the state of New York, it serves as a hub for politics, commerce, and education. The city boasts a rich architectural landscape, with historic buildings such as the State Capitol and the Empire State Plaza, as well as modern structures like the Times Union Center. Albany is also home to numerous museums, galleries, and performance venues, making it a hub for arts and culture. Outdoor enthusiasts can enjoy the city's numerous parks, including Washington Park and the Hudson Riverway, while foodies can savor the diverse cuisine offered by Albany's many restaurants and cafes.
POPULAR EXOTIC CAR RENTALS IN ALBANY
If you're in Albany and seeking to add a touch of sophistication to your travel arrangements, consider the option of premium vehicle rental. A wide range of vehicles are available, including exotic convertibles, luxury SUVs, and executive sedans, allowing you to select the ideal option to suit your needs. There are lots of exotics and luxury cars to choose from.

Luxury SUVs are a popular choice for rental in Albany, offering spacious and well-appointed interiors, often featuring premium leather upholstery and a range of advanced infotainment features. Some of the most sought-after SUV rental options in Albany include the Rolls-Royce Cullinan, Mercedes G-Class, Bentley Bentayga, Lamborghini URUS, and Cadillac Escalade.

For those seeking an even more dynamic driving experience, there are many exotic car rental options with delivery to Albany. These vehicles, from renowned brands such as Ferrari, Lamborghini, Mercedes, Chevrolet, BMW, and Porsche, offer unparalleled performance, style, and prestige. Popular exotic car rental options in Albany include the Ferrari F8 Spyder, McLaren 720S, Porsche 911, BMW i8, and Chevrolet Corvette Stingray Convertible. With a premium vehicle rental, you can expect to make your special day even more memorable.


LUXURY CHAUFFEUR SERVICES IN ALBANY
If your planning a special event or need a luxury chauffeur for a wedding in Albany we can help you find the perfect car for your special day. As an alternative to limo services, luxury chauffeur services offer a bespoke and luxurious travel experience in Albany. These luxury cars are designed to provide a smooth and private mode of transportation that prioritizes comfort and style.

The fleet of vehicles offered feature premium brands like Rolls Royce, Bentley, and Mercedes, ensuring that you travel in the utmost luxury. Whether you choose the Rolls Royce Cullinan, the Mercedes S-Class, the Range Rover HSE, or any of the other top-tier options, you can expect a well-appointed and impeccably maintained vehicle, complete with hand sewn interiors and the latest in automotive technology. For those seeking a truly unforgettable travel experience, luxury chauffeur services in Albany are the ideal choice.


New York State museum is one of the most popular places to visit in Albany. The museum was established in 1836 and is the oldest and largest state museum in the country. The museum houses over 20 million artifacts and exhibits that showcase the history, art, culture, and natural environment of New York State. The collections include Native American artifacts, colonial period objects, decorative arts, and scientific specimens. The museum also hosts temporary exhibitions and is a great place to learn about the history and culture of New York State.
Palace theater is a historic theater in Albany where there are many performances year round. The theater's history, design, and cultural value make it must see if your visiting Albany. The interior design features ornate Austrian Baroque designed elements in the auditorium. The Palace remains fairly similar to it's original design with beautiful murals painted by Hungarian artists. The Palace was last renovated in the early 2000's, with a more modern LED marquee that stays true to the original 1931 design.
Albany Institute of History & Art is a great place to take the family to learn about American history and see art and ancient sculptures from Egyptian time. It is one of the oldest museums in North America and includes historic pieces from old Albany and the Upper Hudson Valley.  The museum is home to an amazing collection of antique furniture, clothing, paintings, and photographs.
The State Capitol is a magnificent building that you must-visit if your heading to Albany, NY. This historic building has been around for over 125 years created with 19th-century architectural design. It was created by 5 architects and 32 years to complete and was built by hand of solid masonry. You can even take a guided tour if you would like to learn more about the building's history and unique architecture.
USS Slater DE-766 is a historic destroyer escort vessel that served in the United States Navy during World War II. Today, it is a museum ship offering visitors the opportunity to step back in time and experience life aboard a World War II destroyer escort. The ship is open for tours, allowing visitors to explore the various compartments and learn about the history of the ship and the role it played during the war.

There are also other places to check out like Crossgates mall where you can do some shopping, the Egg were you can catch a concert, Washington Park, or Schuyler Mansion