The 2020 Rolls Royce ghost sports the older body style but is still an iconic Rolls Royce. After all the body shape is similar to the newer 2022 Rolls Royce Ghost but is slightly cheaper and still provides a luxurious ride for you NYC weekend adventure. The Ghost has an unmistakable look and has a bold presence where it goes. The iconic grill and headlights are loved by car enthusiast everywhere. Unlike the Phantom the Ghost is meant to be driven. It's the drivers car in Rolls Royce lineup. You can rent a 2020 Rolls Royce ghost in New York for a day, weekend or on a weekly basis. You can even hire a Rolls Royce Ghost with a driver should you prefer.
The 2020 Ghost has that iconic Rolls Royce style with the spirit of ecstasy flying proudly displayed up front and the large Rolls Royce grill. This is one of the most popular luxury sedans you can rent in New York. The rear hinged coach doors are a unique feature that can't be found in any other car brand. Driving a Rolls Royce in New York will make you feel like a VIP wherever you arrive. The Ghost is an elegant sedan that will transform the way you look at luxury car rentals in NY. Just one glance is all it takes to fall in love with the Rolls Royce Ghost. Experience this luxury sedan for yourself when you rent a Rolls Royce Ghost in NYC this weekend.
When you rent a Rolls Royce you will experience luxury like never before. The Ghost sets itself apart from every other luxury car rental you have experienced. The bespoke luxury interior is one of a kind. It provides levels of comfort that can only be accomplished by using the best materials in the world. From it's premium leather interior to it's metal buttons the Rolls Royce Ghost has luxury written all over. It also provides you with a premium sound system and comfortable cabin that is one of the quietest in the world. Create a memory that will last forever when you step inside of the most luxurious sedans in the world. Driving a Rolls Royce makes you feel like your floating on a cloud as you experience NY in the ultimate luxury ride. This opulent luxury sedan fits 4 people comfortably with a driver. The Ghost provides a level of comfort you can expect from a Rolls-Royce.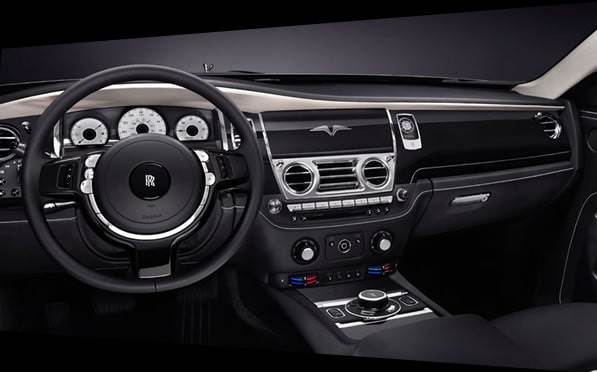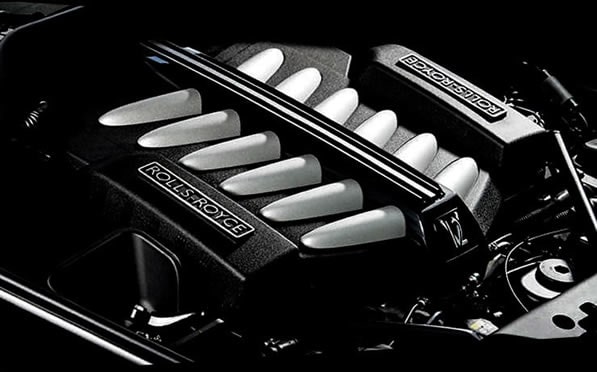 The Ghost extremely pleasant to drive, with a twin-turbocharged 6.6-liter V-12 engine that generates 563 horsepower. The Ghost glides from 0-60 mph in just 4.8 seconds and has an electronically limited top speed of 155 mph. Despite its large size the Ghost is easy to maneuver around the streets of NY. Get inside the drivers seat of your favorite luxury sedan and experience the power and finesse of a Rolls Royce motor car. It also has a state of the art suspension system that makes any road feel like a smooth drive. The navigation system is programed to adjust the suspension based on the location you are traveling. Overall this is an incredible car to drive and will make your trip to the Big Apple unforgettable.
About NYC Rolls Royce Ghost 2020 rentals
When searching for the perfect luxury car rental in New York the Ghost should definitely be on your radar. Getting behind the wheel of the Rolls Royce Ghost will surely provide you with a premium car rental experience. From it's iconic design to it's luxurious interior the Ghost is sure to please. The interior combines the best materials in the world and is put together by the most talented individuals. The bespoke interior is meticulously crafted by hand using traditional methods that have been applied by Rolls Royce for ages. Whether your celebrating a birthday or want to do something special for for your significant other a classy Rolls Royce the Ghost will surely impress. We can have your favorite Rolls Royce delivered to you anywhere in the Big Apple including New York City, New Jersey, Greenwich, Long Island, Rumson,
Brooklyn, Manhattan, New Canaan, Montauk, and Southampton Beach. We can also deliver to LaGuardia airport LGA, John F Kennedy Airport JFK, Newark airport EWR, Teterboro airport TEB, Long Island MacArthur airport ISP, Westchester airport HPN, and Stewert airport SWF.
The cost to rent a 2020 Ghost in New York can vary from $1,195-$1,495 per day. We also require a security deposit on the day of your rental. If you would like the car delivered there is also a delivery fee plus any tolls required on the way. If you would like to hire a Rolls Royce with a driver the cost is between $500-$700 per hour. If you would like exact pricing for your desired rental dates or have any other questions regarding our pricing feel free to give us a call or chat with us. Our goals is to provide our customers with the best Rolls Royce rentals in New York at the best price.
If you would like to get behind the wheel of a Rolls Royce Ghost to drive it yourself we have a 24 hour minimum. We do however offer luxury Chauffeur services in New York with the Ghost that only requires a four hour minimum. You can hire a Rolls Royce Ghost in NYC for a couple hours but will still be required to pay the full 24 hours unless it is with a driver.