The 2020 Rolls Royce ghost is a couple years old but still looks like an iconic Rolls Royce. We do have the new Rolls Royce Ghost for rent in Miami as well. The Rolls Royce Ghost is the drivers car in the prestine selection of motor vehicles. You can rent a 2020 Rolls Royce ghost and save some money while still driving a beautiful luxury sedan. Regardless the styling updates are subtle and most untrained admirers won't even notice the difference. Rolls Royce ghost rentals are a great way to celebrate your next special occasion and make it an unforgettable one.
The Ghost has an iconic look with it's large Rolls Royce grill and the spirit of ecstasy flying proudly in the front. This beautiful luxury sedan has a simple yet modern look that says I have arrived. The rear hinged coach doors are always a nice touch and a unique feel to the experience. Driving a Rolls Royce around Miami will make you feel like royalty. Although the Ghost might not be as flashy as a Lamborghini it still gathers a crowd of photographers everywhere it goes.Just one look is all it takes to fall head over heals for the Rolls Royce Ghost. Rent a Rolls Royce Ghost in Miami today.
Rent Rolls Royce and you will experience a luxury motor car that sets itself apart from every other luxury car you may have driven in the past. In Miami, there are plenty of weddings and special events going on all the time. We can deliver any one of the luxury cars on our website to your reception or church. Another popular reason to rent a luxury car is for Proms. We cannot rent a car to anyone under 21 but were happy to help parents looking to chauffeur their kids to prom make a reservation. Create a memory that will last forever by traveling in one of our luxury cars. We aim to provide the best customer service experience for you and your guest. Choose any one of luxury car rentals in Miami and you won't regret it.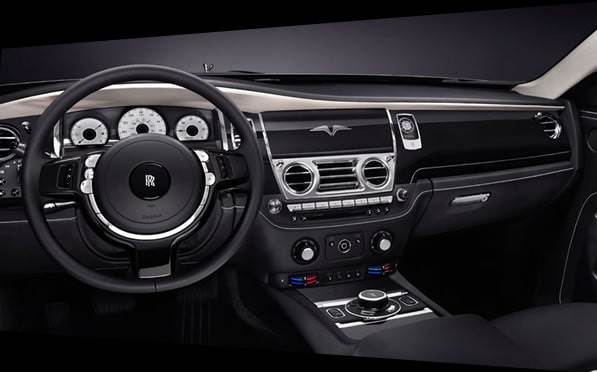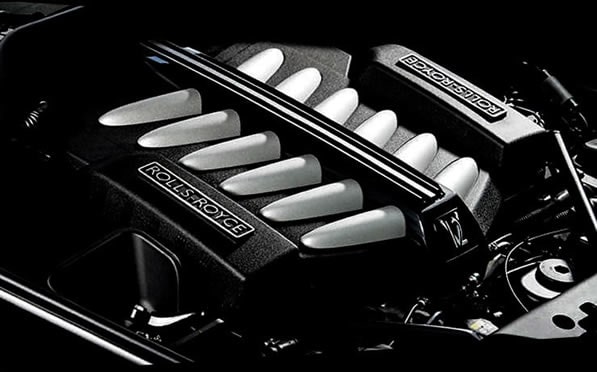 Despite its large size, the Rolls Royce Ghost is a fun luxury car to drive, with its twin-turbocharged 6.6-liter V-12 engine generating 563 horsepower and 575 pound-feet of torque. The Ghost can accelerate to 60 mph in just 4.8 seconds and carry on to an electronically limited top speed of 155 mph. Get behind the wheel of your favorite luxury car in Miami today. Your potential clients will be impressed when you arrive at Miami International airport in this luxurious automotive work of art. Take your vacation to the next level by renting a Rolls-Royce motor car.
ABOUT MIAMI 2020 ROLLS ROYCE GHOST RENTALS
When looking for a luxury car rental in Miami the options can be overwhelming. One thing is certain any Rolls Royce Ghost you rent will give you a premium car rental experience. Starting with it's elegant body design and iconic Rolls Royce grill the Ghost is not a car that is easily overlooked. The interior is also top of the line. The bespoke interior is meticulously crafted using hand stitched methods that have been used in Rolls Royce vehicles since they were born. Whether your attending a birthday celebration, want to do something special for a friend, or want to celebrate your anniversary by going to dinner in a classy Rolls Royce the Ghost will not let you down.
The cost to rent a 2020 Ghost in Miami can vary between $895-$1195 per day. There is also a security deposit that is due the day of the rental. Sue to this being an older style Rolls Royce Ghost it is less expensive to rent per day. It's still an exceptional vehicle and worth every penny. If you have any other questions regarding our pricing for Rolls Royce rentals in Miami feel free to give us a call or chat with us. We can give you an exact price for the days you need the car. We always aim to find our customers the best prices for all of the Rolls Royce rentals we offer.
If your planning on renting a Rolls Royce Ghost to drive it yourself the minimum time you can rent one is 24 hours. We do however offer Rolls Royce Chauffeur services in Miami. You can hire a Rolls Royce Ghost with our luxury chauffeur services and get driven around Miami in style. We do have a 4 hour minimum when you hire a Rolls Royce with a driver.