The 2020 Bentley Bentayga is a luxury SUV like no other. We do have the new Bentley Bentyaga available for rent as well but if you want to save some money the older model is sometimes available. Drive around Miami in one of the hottest luxury SUV's. The Bentayga is a very stylish luxury car rental in Miami and has plenty of room for you and all your passengers to drive around in pure luxury. Cruise down the streets of Miami Beach in a Bentley truck the next time your in town.
The Bentley Bentayga sports an elegant design and has the signature Bentley style. From its signature 4 headlights that are flush mounted with the body to the iconic Bentley grill this is one beautiful luxury SUV for rent in Miami. The 2020 Bentley Bentayga is a great car to rent if your in Miami with friends and family. It has a bold presence that makes everyone around turns heads everywhere you go.  If you want to rent a luxury ride but don't want to spend the big bucks on the new 2021 Bentley Bentayga then this is a great option. You can rent a Bentley Bentayga for a day or drive around Miami in a stylish Bentley rental all month the choice is yours.
The interior is where the Bentley Bentayga really shines. All the leather and finishes found inside are the best in the world. The leather seats are hand sewn and stitched to perfection. This luxury SUV has room to seat 5 people comfortably with ample leg and head room that will suite taller passengers with no problem. Inside you get that sports luxury look that Bentley is known for. Apple car play is also included so you can plug in your phone and listen to your favorite playlist through the premium Bentley sound system. The interior is as bespoke as they come and provides a quiet oasis for you and your passengers. The large screen in the center provides a premium navigating experience that will have you driving around Miami like a local.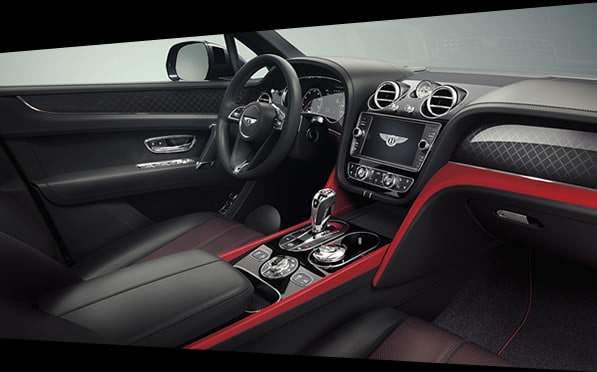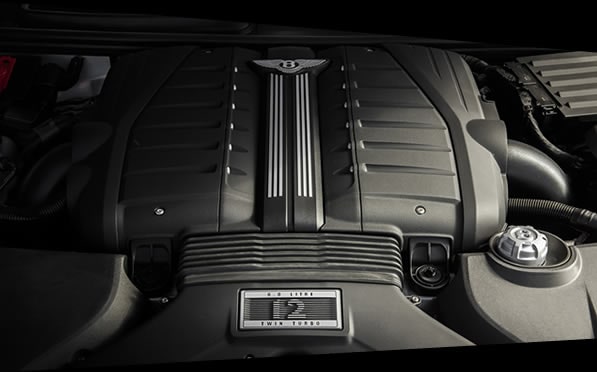 So how much power does the Bentley Bentayga have? We have 2 options available one with the V12 engine and one with a V8. The V8 is more commonly available and has an aluminum 4.0 L twin-turbo V8 and direct fuel injection that produces a whopping 542 horsepower. The powerful V8 is paired to a 8 speed automatic transmission with quick smooth shifting as well. Compared to the V12 the performance is similar and you'll save some extra bucks on gas. Overall the Bentley Bentayga has endless amounts of power and provides a thrilling driving experience not commonly found in luxury cars. Your going to love the way the Bentley Bentayga drives and we assure you that you will never want to rent another type of luxury SUV in Miami.
About Miami Bentley Bentayga 2020 rentals
If you want to drive a Bentley SUV in Miami that is luxurious and provides a good amount of room then the Bentley Bentayga is a solid choice. This is a great luxury SUV to rent for weddings, corporate events, anniversaries, or any special event you have coming up. Unlike other luxury SUV's the Bentley Bentayga has a unique look and is a fun car to drive around Miami Beach. There are many reasons why you might want to rent a Bentley SUV in Miami but the best way to see what this car is capable of is by renting one. We can have your favorite Bentley delivered for free to your home or hotel in Miami free of charge. We can also deliver to Miami Airport, Brickell, South Beach, Downtown Miami, Boca, West Palm, Fort Lauderdale and more.
The price to rent a 2020 Bentley Bentayga in Miami is from $899-1,195 for a day. It all depends on which model is available at the time and what engine is under the hood. There is also a security deposit required from $1,000 and $5,000 and is returned 3 days of after the vehicle is returned as long as there is no damage. We always aim to find you the best price for the best Bentley rentals in Miami. If you would like exact pricing or want to find out if the 2020 Bentley Bentayga is availble feel free to call us or send us a message.
Due to the extremely high demand of these cars the minimum amount of time you can rent a Bentley is 24 hours. The minimum amount of time you can rent a 2020 Bentley Bentayga in Miami Beach is one full day. You always have the option to return the Bentayga earlier but you will still be responsible for the full days payment. We get multiple request a day for hourly Bentley rentals but have strict minimum day requirement.