The Cadillac Escalade is an American classic and is now part of our luxury chauffeur service in Orlando. You can hire a Cadillac Escalade in Orlando with a driver and travel in style to your next event. One of our private drivers can take you to your wedding, birthday, anniversary, wedding, prom, or corporate event in the new Cadillac Escalade ESV. The Escalade is one of the largest luxury chauffeur options with enough space for up to 6 passengers. The extended Escalade comes with 2 bucket seats and a row in the rear for maximum comfort.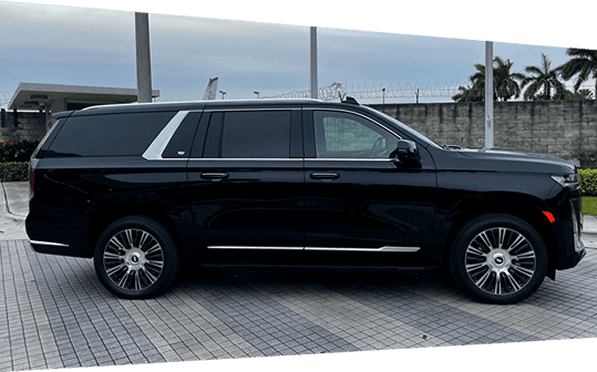 The Escalade is the flagship SUV in Cadillac's lineup of luxury SUV's The American icon continues to be one of the most popular luxury SUV's for chauffeur. The new model receives some stylish updates with a redesigned front end that comes with led horizontal head lights.The Escalade ESV is large and in charge with it's massive size and bold appearance.The Escalade rides on 22 inch alloy wheels that add to the luxury SUV's allure. The sofisticated and elegant exterior design make it a great limo option for taking a luxury ride to your next big event. Get driven around Orlando in a stylish new Cadillac Escalade this weekend with your friends and family and leave the driving to us.
The Escalade ESV is the most spacious luxury SUV you can hire in Orlando with a driver. There are 2 captain chairs behind the driver and then a row of seating behind. The beautifully crafted leather interior provides you with a luxurious way to get around the city. The Escalade has an incredible sound system so you can ask the driver to play your favorite songs on the way to your next event. If your getting picked up at Orlando International Airport and have a large amount of luggage the rear seats can be folded down to provide you with additional space. We have the most professional drivers on call ready to take around Orlando in the lap of luxury. The Escalade also has dual monitors behind the driver seat so you can play movies while your getting driven around. The Escalade also comes equipped with USB-C outlets and traditional USB outlets so you can charge your phone on the go.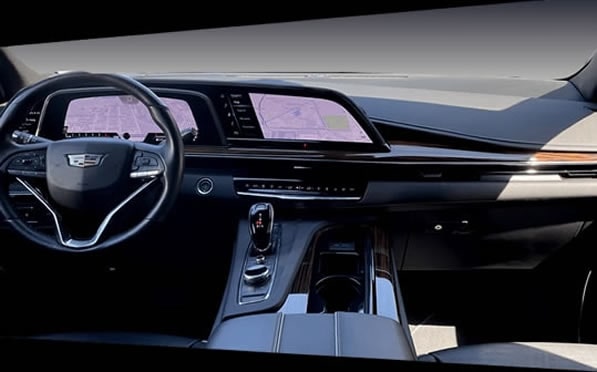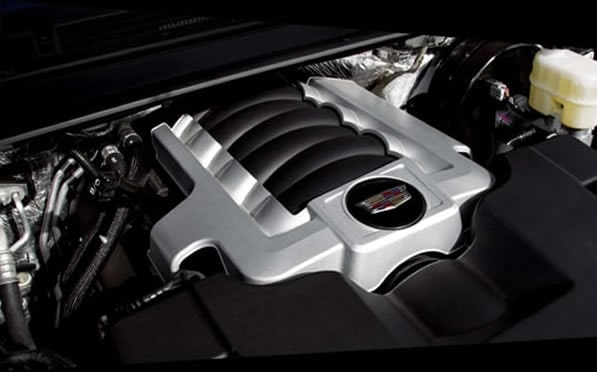 Under the hood of the new Escalade ESV sits a 6.2L V-8 engine but what you will really enjoy is the comfortable ride from the magnetic ride controlled suspension. It provides you and your friends with an extremely smooth ride even while traveling over bumps. The magnetic suspension can be adjusted to various ride settings but the driver will place the car in the most comfortable mode for a smooth ride to your destination. When it comes to luxury chauffeurs in Orlando the Escalade is an American icon that is comfortable a glides over the road. Experience the ultra luxurious Cadillac Escalade this weekend with our luxury chauffeur service in Orlando.
MORE LUXURY CHAUFFEUR OPTIONS
About Orlando Cadillac Escalade ESV chauffeur service
Whether your in Orlando for a weekend with the family or are in town for a corporate event we can drive you around town in the best American luxury SUV. You can hire an Escalade for your wedding, bachelor party, corporate event, or anniversary. The Escalade ESV is the largest and most luxurious SUV you can rent in Orlando with a private driver. It features plenty of seating for up to 6 people to ride comfortably in the leather covered interior. The Escalade also has a variety of safety features and cameras to ensure you get to your destination safely. Sit back and relax as one of our professional drivers takes you to your favorite attractions and restaurants in Orlando in the comfort of this beautiful luxury SUV.
The price to rent a Cadillac Escalade ESV with a driver in Orlando starts from $149 per hour and can be as high as $299 per hour for newer models. We have special luxury chauffeur packages for multi day rentals and extended reservations. Our goal is to provide you with the best Cadillac chauffeur service in Orlando at an affordable price. Give us a call and we can give you an exact quote for the amount of hours you would like to reserve the Escalade.
We require a minimum of 5 hours if you would like to reserve an Escalade with a driver. This applies to all of our luxury chauffeur options in Orlando as well. During holidays and some weekends may require a 5-8 hour minimum. This rate does not include taxes, gratuity, tolls or any fuel surcharges.