The Cadillac Escalade is an iconic American luxury SUV. Rent an Escalade in Orlando and drive the the most stylish and luxurious SUV ever created by Cadillac. The new Escalade is upgraded with a new design and a spacious technologically advanced interior. If your visiting Orlando with your friends and family to visit one of the many fun attractions an Escalade rental is a great choice.It has a roomy interior and a beautiful designed exterior that will provide you with a elegant way to travel around Orlando.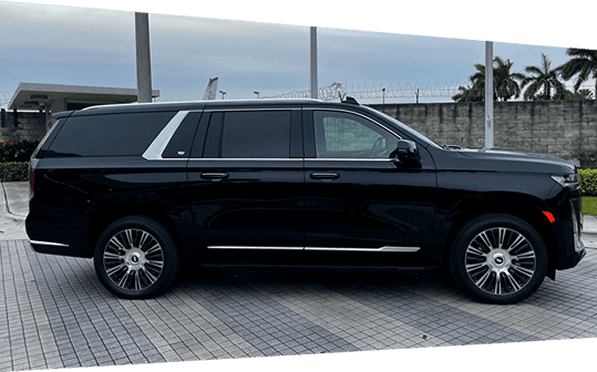 The new Cadillac Escalade is now available for rent in Orlando. The designed has been refined with sleeker horizontal LED headlights new 22 inch wheels and a massive front grill. The rear tail lights were also upgraded with a nicer design. The Escalade has incredible curb appeal and it's massive size give it a bold presence and elegant look. There's no other luxury car on the road with such a large body design and a touches of refinement like the Escalade. Experience Orlando in style with the all new Cadillac Escalade. Bring your friends and family along for an adventure around the magical city of Orlando in the latest American luxury SUV to be released.
The interior in the new Escalade is one of the reasons that makes it so desirable. The big American luxury SUV has now been updated with a multitude of tech features. The first one you'll probably notice is the massive displays. The multiple screens combined provide a total of 38 inches of pixel real estate.The curved OLED displays allow you to view full screen maps, a front camera, or can be adjusted to your preferred setting. One of the main reasons why you might want to rent a Cadillac Escalade in Orlando is the massive amount of interior room. It can seat up to 5 passengers comfortably and comes with premium leather seats that can be adjusted for a premium feel.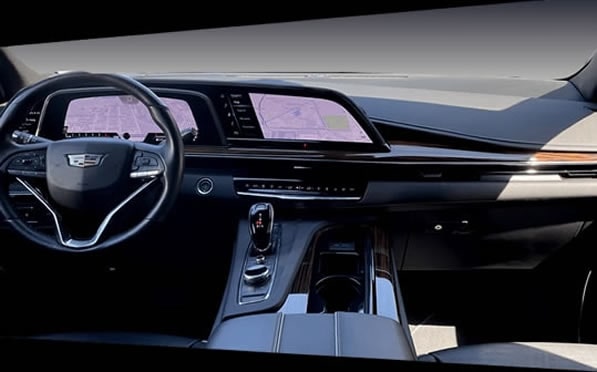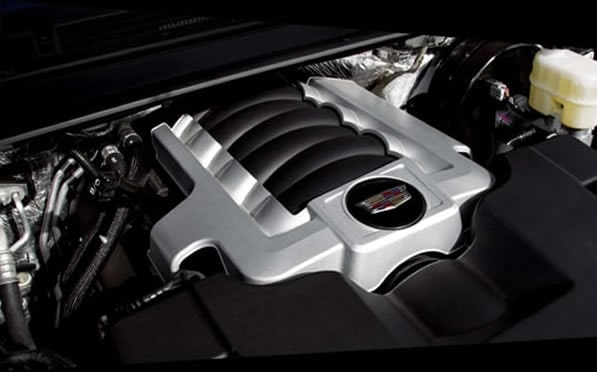 The new Cadillac Escalade comes equipped with a 6.2 Liter massive V8 engine. It's not a fast luxury SUV but that is not it's main purpose. The motor sounds powerful but only puts out a total of 420 horsepower. The motor uses a 16-valve push rod system made from aluminum with direct fuel injection. That means each cylinder has it's own dedicated injector for maximum control of combustion and fuel economy when you need it. Some of the other performance features it offers are rear independent suspension a 10-speed automatic transmission and the option to choose between rear wheel drive or all wheel drive mode.
About Orlando Cadillac Escalade rentals
The Escalade makes a statement wherever it goes. The large massive luxury SUV is the pinnacle of American luxury engineering. The massive front grill and it's unmistakable street cred are just some of the reasons you might want to rent an Escalade in Orlando.The new Escalade is easy to drive and provides plenty of torque when you step on the gas. One of the main reasons you might want to rent the Escalade in Orlando is that it is the best American luxury SUV. The spacious interior make it a great luxury car rental option for visiting the theme parks with your friends and family. See the Escalade for yourself and enjoy the a luxury SUV like no other.
The price to rent a Cadillac Escalade in Orlando starts from $495 a day. Prior to receiving the car you also need to leave a $1,000 security deposit. If you would like to get an exact quote for the amount of days you need the car feel free to give us a call. Our goal is to provide you with the best Cadillac rentals in Orlando at the most affordable price possible. 
The lowest amount of time you can rent an Escalade in Orlando is 24 hours. This is a strict requirement and can sometimes be 2 or three days depending on whether there is a holiday or event going on. We also provide Cadillac Escalade chauffeur services in Orlando which require a 5-6 hour minimum.