The 2020 Bentley Bentayga is a beautiful luxury SUV that has become one of the more popular car rental options in New York. Although the new 2021 Bentley Bentayga model is also available some of our customers still like the design of the older model. If we do have it available it can also be slightly cheaper in price. Explore New York in one of the most prestigious luxury SUV's in the world this weekend. Miami in one of the hottest luxury SUV's. The Bentayga has plenty of space to accommodate you and your friends for an unforgettable weekend in Manhattan.
The first thing you might notice is the four familiar round headlights and signature grill which make it unmistakably known that it's a Bentley. The body is crafted from Aluminum and showcases Bentley's signature lines and seamless exterior surface. It comes equipped with fully adaptive LED lamps that are fitted flush with the body allowing you to navigate New York at night with ease. The Bentley Bentayga's exterior showcases Bentley's timeless design refining luxury like no other car manufacturer. It has a bold presence that makes everyone around turns heads everywhere you go.   You can rent a Bentley Bentayga for a day or drive around NY in a stylish Bentley rental all month the choice is yours. The perfect ride to pick up your friends and family and drive to your next destination.
Rent Bentley Bentayga in NYC and indulge in the finely crafted interior
with all the technology you could ever hope for seamlessly integrated.
Bentley uses only the finest materials including exotic leather and rare
wood veneers. The Bentayga's interior is both elegant and classy. The
unique craftsmanship and detail can be seen in every stitch. Your
passengers will appreciate every second inside this work of art.
Bentayga's numerous lists of features are sure to make your next trip an
unforgettable journey. It even includes Apple car play so you can plug in your phone and jam out to your favorite playlist through the premium Bentley sound system.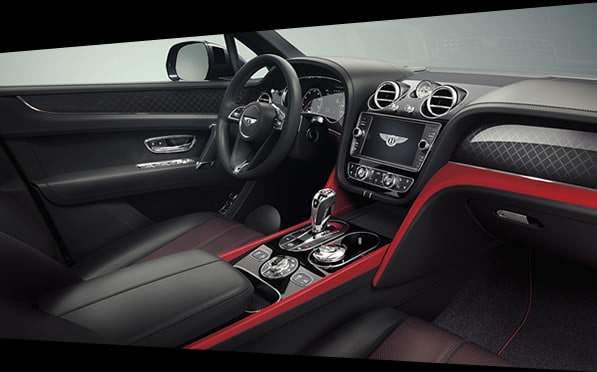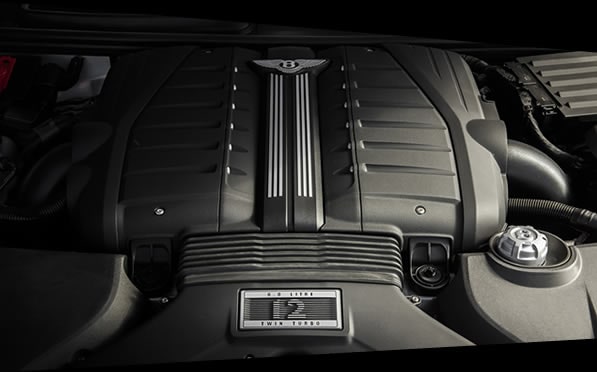 A Bentley Bentayga rental provides the perfect combination of power and efficiency of any SUV in it's class. It switches seamlessly between direct-injection and port-injection in order to deliver the best performance and efficiency. Equipped with the most technologically advanced V12 engine in the world it's the perfect car to rent if you're driving in NYC with passengers. The V8 is more commonly available and has a 4.0 L twin-turbo V8 engine that produces a whopping 542 horsepower. The motor is fitted with two turbochargers that have been tweaked for max performance. One of the fastest SUV's in its class it jolts from 0-60 in 3.5 seconds and has an incredible top speed of 187 mph. It is said to be the quickest SUV's on the market. The capable V8 is paired to a 8 speed automatic transmission to provide smooth shifts in every gear.
About NYC Bentley Bentayga 2020 rentals
A Bentley truck is the perfect luxury car rental for any event you might be attending. Whether you're traveling to NYC with friends or picking up your next potential partner this is the most versatile Bentley rental in New York City. We want to provide you with the most luxurious way to travel in the US. We can even have your NYC Bentley rental to your hotel in New York City, New Jersey, Greenwich, Rumson, Brooklyn, New Canaan, Long Island, Manhattan, Montauk, New Jersey and Southampton Beach. or anywhere in the tri-state area. We also offer delivery to Laguardia and all the private airports in New York. Get behind the wheel of one of our favorite luxury car rental, the Bentley Bentayga is now available for rent in New York. The Bentayga provides a mix of comfort and speed in a high-end luxury SUV.
The price to rent a 2020 Bentley Bentayga in New York ranges anywhere from $1195-1,595 for a day. It depends on what version is available at the time you need it for. We also require a security deposit between $1,000 and $5,000 depending on what insurance coverage you provide. If you're ready to rent and need exact pricing feel free to call us or send us a message.Our goal is to always provide you the best price for the best Bentley rentals in NY.
We do not provide hourly Bentley rentals in New York. The minimum amount of time you can rent a Bentley is 24 hours. We do however offer chauffeur services in the Bentley Bentayga with a four hour minimum. This allows you to sit back and relax while a professional driver takes you around Manhattan in style. We get request for hourly Bentley rentals all the time but have strict minimum day requirement.