You will think your flying when your riding in the back seat of the Bentley Flying Spur. This Bentley sedan will provide you a luxury chauffeur experience like never before. The Bentley Flying Spur is a great option if you're looking for a luxury sedan like no other. Hire a Bentley Flying Spur with a driver and experience comfort and luxury in an elegant package. The Flying Spur comes with a bespoke luxury interior complete with exotic trims and the finest leather. Explore Beverly Hills in the back seat of one of the most beautiful luxury chauffeurs in the world.
The Flying Spur is one of the finest hand crafted luxury vehicles. Arrive at your next venue in the back seat of a Bentley Flying Spur. The Bentley Flying Spur is a large a elegant sedan and is also one of the most luxurious cars to hire with a driver in Beverly Hills. It features the ultimate combination of luxury and performance in a four-door sedan. The strong vertical bars on the grill pay homage to the iconic Bentley cars of the 30's and they are the first thing to draw your attention. Hire this beautiful Bentley in LA with a driver by calling us today. The Bentley Flying spur has an elegant design and is one of the most luxurious cars you can hire with a driver in Los Angeles. Call us today and we can set you up for your special day with a special Bentley. 
The interior of the Bentley Flying Spur is crafted from the finest materials in the world. Every inch of the interior is crafted to perfection with a hyper focus on luxury and creating a opulent interior. The bespoke leather interior is both comfortable and quiet. Bentley has a reputation for producing high-quality luxury interiors and the Flying Spur is another welcome addition. The sound system is also top of the line and produces an amazing variety of sound so you can have the driver play your favorite songs on your ride. Every journey in the back seat of a Bentley Flying Spur is an event. Sitting inside the beautiful and comfortable interior time can seem to stand still. Our executive car service in Los Angeles is one of the most requested so call in advance to make sure we have one available for your special day. Our goal is to make sure you have the best luxury chauffeur experience in Los Angeles.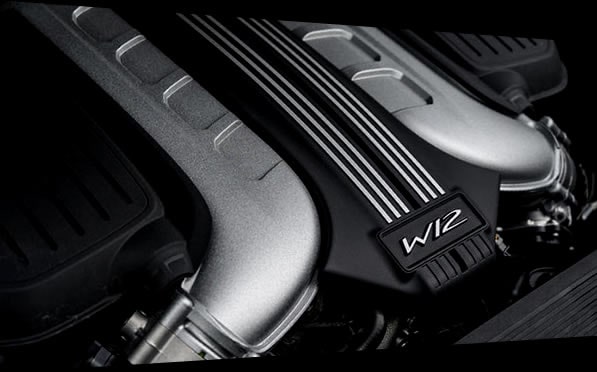 Bentley is know for making smooth luxury cars that have exceptional ride performance. The smooth luxury ride in the Flying Spur is attributed to an advanced air suspension system that allows for an extremely pleasant ride experience. Experience a stylish luxury sedan like never before in the back seat of a Bentley Flying Spur in Los Angeles. Another reason to hire a Flying Spur with a chauffeur is the air spring suspension. The air suspension is electronically controlled by the Continuous Damping Control system which adjusts itself to absorb bumps on the road isolating you from any disturbances while being driven around Los Angeles. When it comes to ride quality the Bentley stands out compared to an average limo rental in LA.
MORE LUXURY CHAUFFEUR OPTIONS
About Los Angeles Bentley Flying Spur chauffeur service
When it comes to luxury Bentley is no stranger. They have a long heritage of creating some of the most elegant and powerful motor cars in the world. If you want to celebrate your next event in a special way then hiring a Bentley Flying Spur with a driver will be a great decision. We can have a driver with the Flying Spur waiting outside of your home, business, hotel or even LAX Airport. Our luxury car service is available in Beverly Hills, Malibu, Beverly Park, Redondo Beach, Manhattan Beach, Hidden Hills, Rolling Hills, Bel-Air Estates, Upper Laurel Canyon, Palos Verdes Estates, West Hollywood, and Brentwood Park. Experience luxury like never before when you hire a Bentley chauffeur this weekend.
The hourly rate to hire a Bentley Flying Spur Chauffeur can fluctuate based on seasonal demands or during holidays. The hourly rate starts at $490 per hour and does not include taxes, gratuity, or any fuel surcharges. Our mission is to find you the best Bentley chauffeurs in Los Angeles at the lowest price possible. If you would like an exact quote give us a call and we can give you an all in price for your next luxury limo.
The minimum amount of time you can hire a Bentley Flying Spur in Beverly Hills with a driver is four hours. If you would just like an airport transfer then we can provide the service for you but you will still be required to pay for the full four hours. During some holidays and special events there can be a higher minimum.