Rent a Cadillac Escalade in LA today and experience the most luxurious American SUV today. The Cadillac Escalade is a large luxury SUV that provides plenty of space for your passengers and luggage. Drive the all new Escalade in Beverly Hills for a day, weekend or as long as you please. It's a very afforable option and has be redesigned to provide even more power and refinement. All of the seats can be folded down which gives you an incredible amount of space if needed. The large front grill has become a status symbol and is one of the reasons everyone loves the Escalade.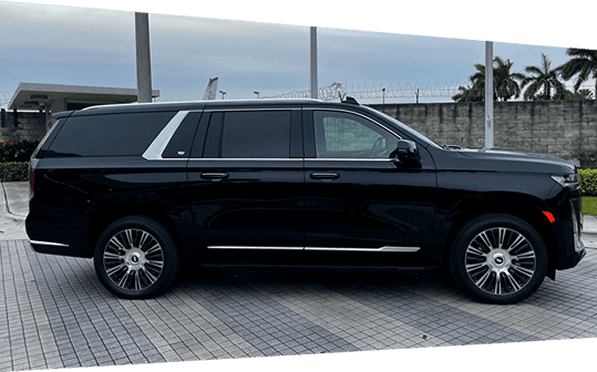 The design of the brand new Escalade looks better then ever. Since it's release in 2020 it has become one of the most popular luxury SUV's in the US. The next-generation design makes it a more modern then ever before. From the iconic grill to the newly styled horizontal design of the led headlights this is the best one yet. Experience Beverly hills by indulging yourself in a luxury SUV rental like no other. The large wheels and elegant lines will make a statement wherever you go. The Escalade showcases the best Cadillac has to offer being the flagship model. Overall the bold design and large luxury SUV will make your adventure in Los Angeles one to remember. Experience LA like a champion in a luxurious Escalade rental car.
As you would expect from a true American icon the interior is richly appointed with leather interior and beautiful quality trims. The new Escalade features dual massive curved OLED displays inside one for the instrument cluster and one to control the navigation, media, and vehicle settings. The two screens combined provide 38 inches of OLED real estate. The seats are also 12-way power adjusting allowing you to position the seats in the optimum position for the ultimate driving experience. Along with a premium sound system, this premium SUV also comes with integrated navigation system so you can find your next destination effortlessly. With the Escalade, you also get key less entry so you don't even have to take the key out of your pocket. All you need to do when you step inside is push the start button and you're ready for your next adventure. Get inside of an Escalade rental in Los Angeles this weekend.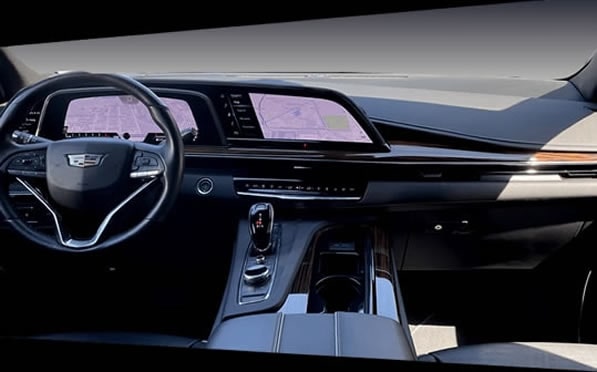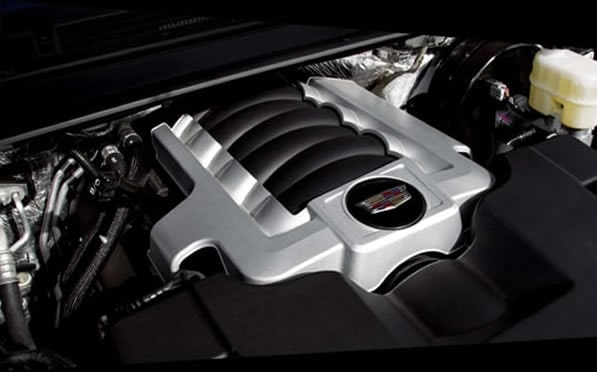 The Escalade ESV rental is powered by a 6.2-liter V8 engine that produces 420 horsepower. Combined that with a 10-speed automatic transmission it can go from 0-60 in just 5.9 seconds. For a large luxury SUV, the ESV has a decent fuel economy rating of 14 mpg city and 21 mpg highway creating a combined mpg of 17. The steering is electric power-assisted making it effortless to navigate through the streets of LA. The Escalade can switch between rear wheel drive to all wheel drive in a matter of seconds. It also comes with independent rear suspension giving you the best performance while traveling up the Hollywood hills or wherever you might need to go. Whether you looking to rent a Cadillac Escalade for a corporate event, prom, wedding, or just for your next vacation you won't be disappointed with this beautiful SUV. Explore Los Angeles with a top of the line luxury SUV rental today.
About LA Cadillac Escalade rentals
The new Cadillac Escalade has been redesigned to provide you with the best American luxury SUV. It's combination of power and elegant style make it a great option for attending weddings, celebrating a birthday, or having date night with your significant other. Due to it's large interior cabin you'll have plenty of space for your family and friends to ride comfortably with extra room for your luggage. It's especially popular for celebrities and athletes. We can have your favorite Escalade delivered to straight to your door in Los Angeles as well as Beverly Park, Redondo Beach, Upper Laurel Canyon, Malibu, Hidden Hills, Palos Verdes Estates, Manhattan Beach, Beverly Hills, Rolling Hills, Bel-Air Estates, West Hollywood, Brentwood Park and even Los Angeles International Airport (LAX).
The cost to rent a Cadillac Escalade in Los Angeles starts from $499 per day. With this price, you get 100 miles included for each day that you rent. Once you exceed the included miles you will be charged $1.50 per mile. The Escalade also requires a deposit that ranges from $3,000-$8,000. If you plan on renting the Escalade ESV for a longer period of time we have long-term Escalade rentals packages at a discounted rate. We can deliver this American iconic luxury SUV for free to Los Angeles International Airport or any area in Beverly Hills. If you would like an exact quote for the days you need the car give us a call. Our goal is to get you the best Escalade rentals in LA at the cheapest price possible.
If you would like to get in the drivers seat of the all new Escalade the minimum amount of time you can rent it is 24 hours. If you just need to rent the Escalade for a couple hours in LA for a photo shoot or a video production you can but will still be required to pay for the full day even if we pick the car up earlier. We do provide luxury chauffeur services in Los Angeles with the Escalade which requires a 4 hour minimum. This is a strict requirement and there are no exceptions.