Reserve a Cadillac Escalade ESV with a driver in Houston and experience a luxury ride around H-town in an American classic. The Escalade ESV is the perfect limo to hire with a driver. It is spacious and luxurious with a sleek modern design on the exterior. An luxury chauffeur is a great option for a wedding, birthday, anniversary, prom or corporate event. It has enough room in the luxury interior for 6 people and enough luggage space in the rear. This is the largest luxury chauffeur in Houston that you can reserve with us.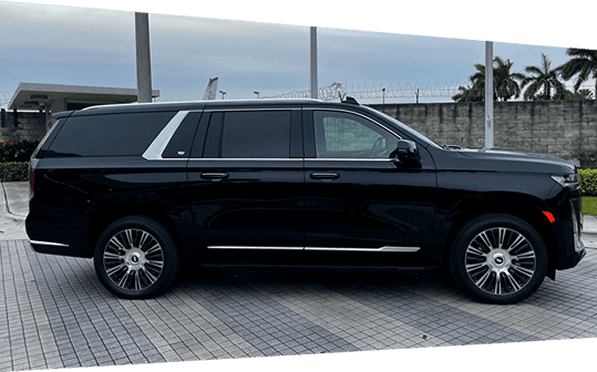 The design of the new Escalade is more refined than ever. It has a large Cadillac grill up front and a new LED lighting system in the front and rear lights. The Escalade is an iconic American luxury SUV that has an elegant design and has been used many times in weddings and corporate gathering. The bold new design and it's incredible size has made this one of the most popular Escalade models to reserve. It also has large 22 inch alloy wheels that match the design well and add to it's beautiful design. Experience your next event in the back seat of a luxurious Cadillac Escalade ESV.
The nicely crafted luxury interior is built to high standards and feels like it's great quality overall. When you hire a Cadillac Escalade ESV with a driver in Houston you will be riding in a luxurious cabin that is covered in leather. The Escalade comes with a premium sound system so you can play your favorite songs on the way to your event. The Escalade is the perfect luxury chauffeur options because it is spacious and luxurious and has an incredible amount of tech integrated. There is even a special mode that allows the driver to speak to and hear passengers in the rear. You can even bring your charging cable and plugin one of the Escalade's  USB-C outlets and traditional USB outlets.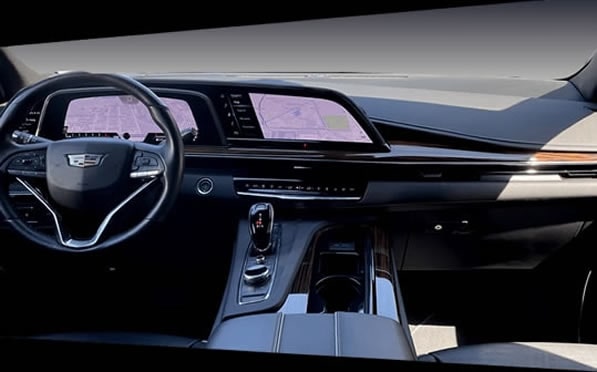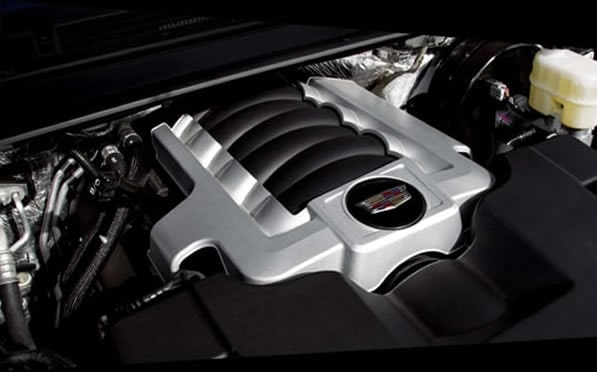 The Cadillac Escalade has a good amount of power and a smooth suspension system. An American luxury SUV that changes the way we see luxury SUV's. It comes with a 6.2L V-8 VVT DI V8 engine under the hood that produces 420hp. The magnetic ride controlled suspension or air suspension both provide a smooth ride on the way to your event. Rent an Escalade with a driver in Houston this weekend and experience the best luxury SUV Cadillac has ever made.
MORE LUXURY CHAUFFEUR OPTIONS
About Houston Cadillac Escalade ESV chauffeur service
The Escalade ESV is a great luxury chauffeur option for Houston. It is more affordable than some of the other luxury SUV options but still provides a lot of the features. The Escalade ESV has a large spacious interior that is covered in Leather.  The Escalade is an iconic American luxury SUV and pioneered one of the first  luxury SUV models in the world. You can hire a luxury chauffeur in Houston for your next big event whether its a birthday, wedding, product promotion, or corporate event. Experience Houston in a luxurious way with your friends and family. We can have an Escalade waiting for you outside of your home or hotel in Houston.
The price to reserve a Cadillac Escalade with a driver in Houston starts around $149 per hour. This rate does not include any gratuity or fuel surcharges. Depending on the week that you would like to reserve the car the prices can go up to $295 per hour. We offer discounted rates for longer term chauffeur packages. You can get a lower rate if you need the car for 8 plus hours.
The lowest amount of time you can hire an Escalade in Houston with a driver is a 4 hours.  If you just need a luxury ride for an airport transfer you would be required to purchase a 4 hour package.