The new Cadillac Escalade is more luxurious than ever and it's packed with tech and premium options. You can rent an Escalade in Houston this weekend and experience it for yourself. With a beautiful new redesigned exterior and interior the new Escalade has become one of the most popular luxury SUV rentals in Houston. An American icon, the Escalade is the perfect car to rent in Houston to explore in style. Take your friends and family along on an adventure around Houston in this marvelous SUV.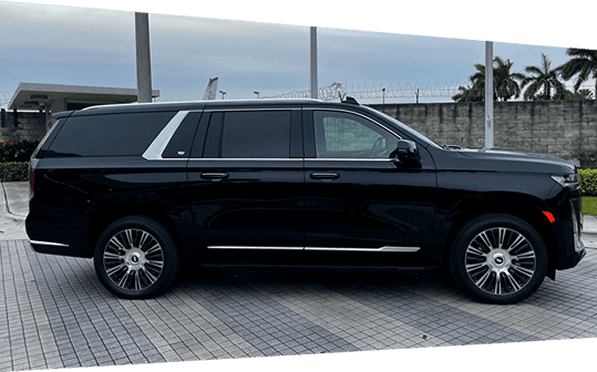 The exterior of the new Escalade is classier than ever. With a larger than life presence and a modern look, this is one of the best Escalade's yet. It features streamlined horizontal LED lights in the front and vertical ones in the rear. The front grill is also massive like always with a refined look. Experience the next-generation Cadillac Escalade in Houston this weekend. Overall this is the best American luxury SUV you can rent in the world and has a special appeal that customer love. Rent an Escalade in Houston and ride around town with your friends and family in style.
The inside of the new Escalade is also sleek and luxurious. The spacious interior provides enough room for up to 5 passengers to enjoy. The new Escalade is also equipped with a variety of LCD displays. It has 38 inches of pixels to allow you to see all of the navigation directions and control the media center. There is even a HUD display that works with a camera in the front of the car and overlays your navigation directions on the image. The Escalade is well built with a quality leather interior and tons of interior space. If you want to ride in luxury while your in Huston you will be very impressed by the quality and comfort of the inside of this masterpiece.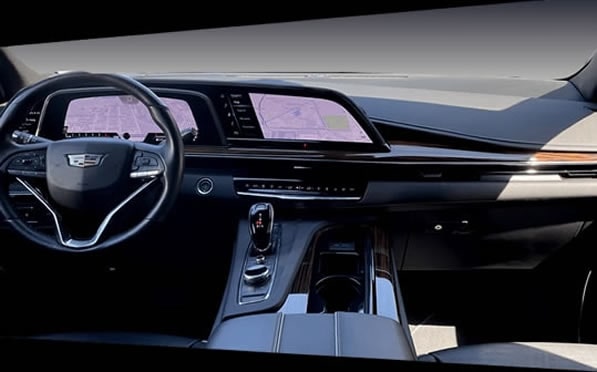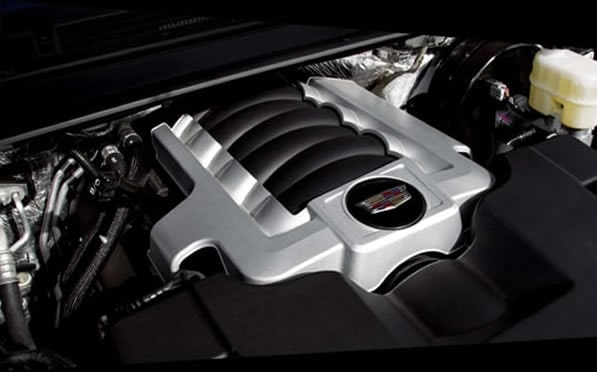 The Escalade is not meant to be a high performance SUV but rather a luxury SUV. Never the less it does have a massive 6.2 Litre V8 motor under the hood. The powerful V8 is extremely capable and can put out an impressive 420 horse power. The motor is combined with a 10-speed automatic transmission that gives you the option to use rear wheel drive or all wheel drive. The new Escalade can reach 60mph from a stand still  in just 5.9 seconds. This luxury SUV rental is fun to drive and will provide you with enough power to get around Houston with no problem. The suspension is incredibly smooth and tackles any bumps in the road with ease.
ABOUT HOUSTON CADILLAC ESCALADE RENTALS
The Cadillac Escalade is an American classic. Is was the first luxury SUV and continues to be one of the most popular luxury car rental in Houston. The Escalade has a beautiful interior and a bold modern exterior. One of the most impressive things about the new Escalade is it's beautiful interior. It's spacious and comfortable and feels well built. The new slick grill and horizontal led headlights give it an added touch of elegance. You can't rent an Escalade in Houston for any occasion. Whether it's a wedding, anniversary, birthday, or a corporate event you will be riding in style with an Escalade rental car. We can even have a new Escalade delivered right to your hotel or home in Houston. Give us a call today and experience American luxury like never before.
The cost to rent an Escalade in Houston ranges from $495 a day to $895 a day depending on which model is available. You are also required to leave a $1,000 security deposit on the day of your rental. If you would like an exact quote to rent an Escalade in Houston give us a call. We are happy to answer any questions you might have regarding pricing and availability. Our mission is to provide you with the best Cadillac rentals in Houston at the best price possible.
The lowest amount of time you can rent an Escalade in Houston is 24 hours. If you prefer to hire an Escalade with a driver we also provide luxury chauffeur services that only require a four hour minimum. If it is a busy weekend or during holidays there may be a 2 or 3 day minimum on the weekend.